4 Foods to stop eating for fat loss (and substitutions for them!)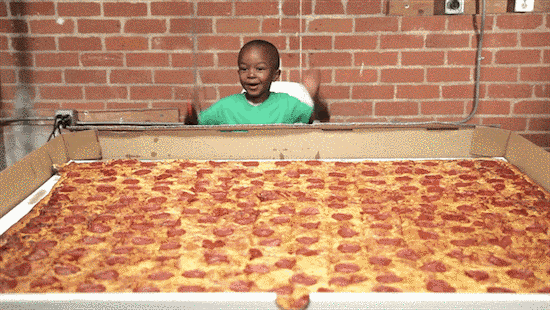 Everyone wants easy weight loss answers, right? Totally makes sense to want simple a straightforward solution to lose weight. Let me tell you now, it won't be that easy to get fast results. 
But...
There are a few guidelines you can follow to make simple, effective lifestyle changes that will cut down on fat and help guide your nutrition. 
(Disclaimer: self- love and confidence is a completely different arena than weight loss and you're going to have to remember to work on that separately before you can make a major lifestyle change in your appearance and diet. Everyone struggles with it but remember what importance it holds for you to become healthier and happier. )
1. Fried Foods
 Seems pretty obvious but its so easy to absentmindedly eat fried foods when eating out or grabbing food with friends. Don't get me wrong, french fries are life, but fried foods are really difficult on the body. Not only are they high on calories but they are often deep fried in an oil with polyunsaturated fats. These fats get broken down to free radicals at high temperatures when used for frying and can cause inflammation to the body.  These oil are often reused over and over too,which causes a whole other list of adverse effects: fat retention, drowsiness, early aging.
Substitution
 Frying makes food more flavorful because it adds a lot of fat, but there's a lot you can do to get the same taste without the negative effects.
-Bake instead of fry!
-Eat only fried foods on special occasions, not just because they came as a side dish
-Opt for avocado and extra virgin olive oil instead of canola, palm and soybean oils.
2. Hormone  treated dairy and meat
Having GMO meat and dairy once in awhile won't kill you but growth hormones are added to these products to increase size and milk production, which can end up having adverse effects on human bodies as well if consumed everyday.  Only recently have these hormones been added to dairy and meat to increase profit off of them, but it ends up actually negatively effecting our bone growth and strength, metabolism, and health. 
Substitutions
-Soy, Almond, Coconut milk
-Vanilla Greek yogurt
-Cutting down on red meat
-Getting protein from other sources such as whey protein powder, Black Beans, Plants, etc.
3. Random Sugars
Save sugar for when you can actually taste it! Things like chips, salad dressings, and pasta sauce can have a ton of random added sugars. It make sense to crave a cookie once in awhile but you're not eating spaghetti to satisfy your sweet tooth. Check nutritional labels when picking up staple items like these and make sure there there is no more than 5 grams of added sugars or 10 grams of sugar overall per serving.
(Not much for substitutions here but another key tip for coffee addicts is try switching to cold brew at Starbucks with sugar free vanilla instead of ordering a regular desert-in-a-cup drink from the menu)
 4. Foods doing nothin' for you
This may be a little random but I try to get the most beneficial ingredients. For example, iceberg lettuce and gummy worms. Totally opposite, right? But they're on the same page here as far as nutritional value for me goes. Iceberg lettuce has a lot of water content but ZERO nutrients and Gummy worms add calories for the sake of your sweet tooth but something else like dark chocolate actually has beneficial properties like antioxidants. 
Substitution
Use these things sparingly and for special occasions. You don't have to totally cut them out, your'e only human, but it is good to boost the nutritional value of your everyday ingredients.
- Lettuce --> nutrient rich greens like spinach, kale,etc.
-Candy--> Dark chocolate chips
-White/ Wheat bread --> Ezekiel bread
(whole wheat bread is a good option but Ezekiel bread is a really healthy choice because it is made from sprouted grains which means it is packed with nutrients that are good for you and tastes yummy too)
Let me know what you guys think of these substitutions and if you tried any of them out!



Please reload